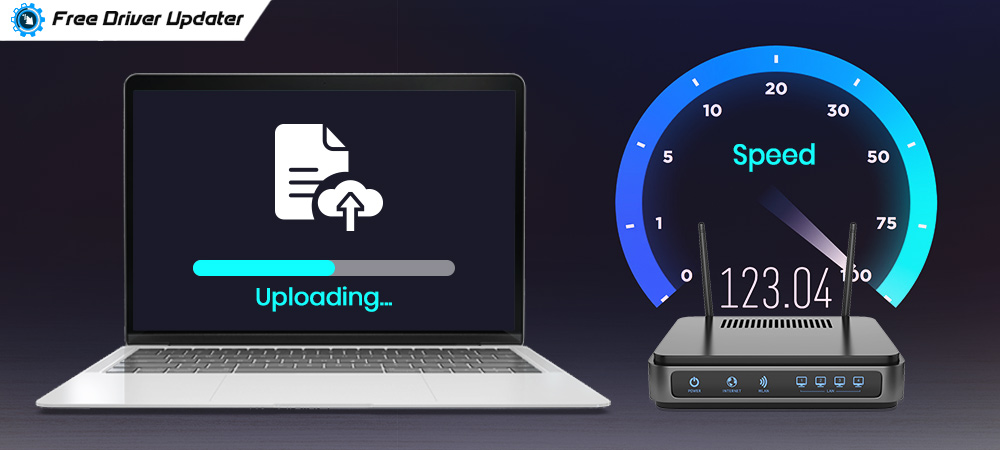 Struggling to send a mail with plenty of attachments or a video on social media? It is definitely annoying but it happens to all of us while using our Internet when the upload speed tends to be down and then begins our struggle to send any data over the Internet. 
Wondering how to increase upload speed? If you are frantically searching for ways to boost upload speed, then you have arrived at the right article. We will tell you how to improve upload speed on internet with some easy tips and tricks.
How to Increase the Upload Speed on Internet?
In the below segment, we have presented a few useful methods, tips and tricks that can help you to speed up the internet upload speed.
Tip No. 1. Try to Upload Data at Off-Peak Times
This is just a simple and quick workaround to boost upload speed, which you can try first if you don't want to opt for the advanced methods. 
If you can wait to upload your data over the internet connection at a time when the internet traffic is low such as at night or early morning, then you can consider trying this way. This is because the internet download and upload speed are usually fast at off-peak times. 
However, if you are in a hurry or trying the above way didn't seem to be of much help, then proceed to the other methods. 
Read More: How to Fix Windows 10 Network Connection Issues [Fixed]
Tip No. 2. Delete Cookies and Cache
If your internet speed seems down or the upload speed is seeming to be slow, then you can increase internet upload speed by clearing the cookies and cached data. Most of the time, the temp files consume internet data in the background, thereby decreasing the speed of the internet.
Steps to remove cookies and cache from the Chrome browser:
Step 1. In a new tab of Chrome, press Ctrl + H to open the Chrome History.
Step 2. In the left side panel, you will see an option called "Clear browsing data."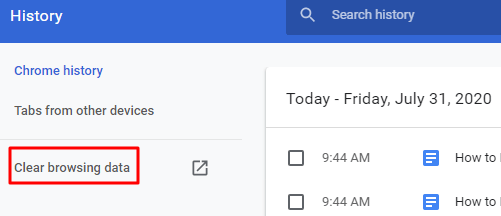 Step 3. Upon clicking the aforementioned option a new window will appear in which you can review the items that will be deleted (under the tab called Basic).
Step 4. Then, click on the Clear data button.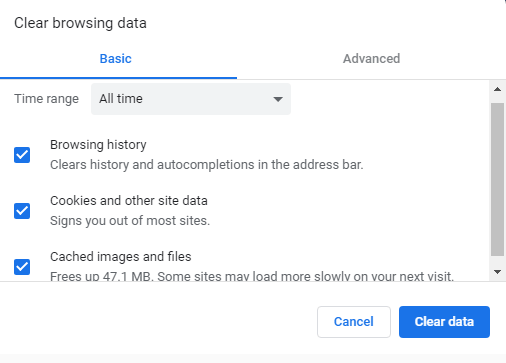 Step 5. Wait for some time and check the upload speed of the internet.
You can also delete the temp files from the system in the following manner:
Temp Folder > Select all files and press the delete button.
Tip No. 3. Remove Other Devices from Your Wifi Network
If you are on a Wifi network and you are thinking about how to increase upload speed of your internet connection, then try disconnecting all the other devices (like wireless printers, smartphones, etc) that are connected to the same Wifi network. Then, see if the upload speed has increased or not. If not then, try the next tips.
Also Know: How to Update WiFi Drivers on Windows 10, 8, 7 
Tip No. 4. Switch to LAN or Broadband Connection
You may try switching to a wired connection such as broadband or LAN because they usually have faster internet speed.
Tip No. 5. Scan for Malware
To increase internet upload speed, you can scan your computer with an antivirus solution to see if there is any malicious software on your PC that's operating in the background and eating up the upload speed. 
Tip No. 6. Use a VPN
Using a VPN service is another smart way to increase internet upload speed as certain VPN servers are capable of providing high internet speed despite your ISP's slow internet speed. This is because it can overcome certain geo-restrictions.
Tip No. 7. Alter DNS Settings
DNS (Domain Name System) transforms the domain name into IP addresses that facilitates loading the internet resources to the browser. It has been observed that different domain servers have different speeds. Therefore, to boost upload speed, you can change the DNS server in the following way:
Read More: DNS Server Not Responding on Windows: How to Fix It?
Step 1. Launch the Run dialogue box and write "control," followed by pressing the Enter key.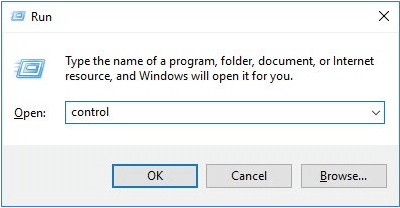 Step 2.  Then, located under Network and Internet, you will see View network status and task which you need to click.
Step 3. Click on Change adapter settings from the side panel.
Step 4. Then, tap on Internet Protocol Version 4 (TCP/IPv4).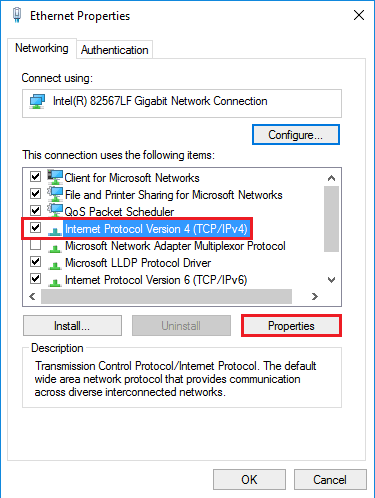 Step 5. Select the "Obtain IP address automatically first" and then "Use the following DNS server addresses."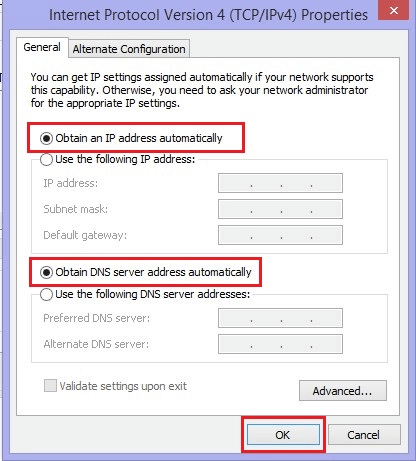 Step 6. Write 8.8.8.8 in the box of Preferred DNS server and 8.8.4.4 in the box of Alternate DNS server.
Step 7. Finally, click OK to save the changes.
Step 8. Reboot your PC and then check if the upload speed has improved or not.
Bonus Tip: How to Update Outdated Drivers on Windows 10, 8, 7
Tip No. 8. Update the Network Adapter Drivers

If you are still thinking about how to improve the upload speed on internet connection, then the next thing that you can try doing is updating the device drivers. If there is a problem with the network adapter drivers, then you may experience a slow internet speed.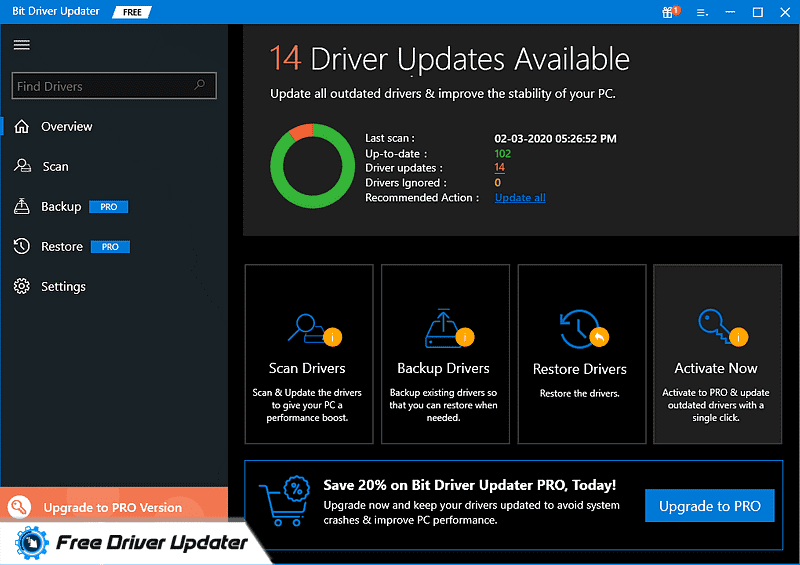 We would recommend you to use the Bit Driver Updater to update your outdated, corrupted, or missing network adapter drivers to increase the internet speed. The following steps can guide you on the same:
Step 1. Install the Bit Driver Updater tool on your system by clicking the below button.

Step 2. Scan your computer with this tool.
Step 3. Click on the Update all button to download and install the latest system drivers on your PC.
Step 4. When the tool finishes the installation of driver updates, then restart your computer.
Hopefully, this will improve the upload speed of your internet connection. However, if the issue still seems to persist, then try the last tip mentioned below.
Tip No. 9. Change Your ISP
Still, thinking about how to improve upload speed? If the above tips and tricks have failed, then you can either have a word with your ISP or switch to another Internet Service Provider.
How to Increase the Upload Speed: Solved
A good upload speed between 2Mbps to 8Mbps is essential to transmit data from your device to the internet. 
Therefore, if you were troubled by the upload speed of the internet and wanted to know how to increase upload speed on internet, then hopefully the above-mentioned methods were able to help you out.