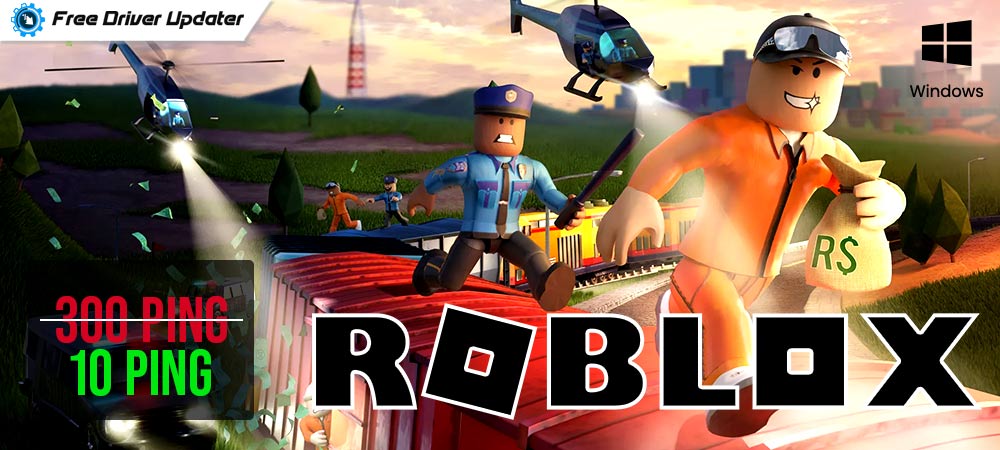 This tutorial will help you fix Roblox High Ping issue on Windows PC. Read the entire article for more information!
Roblox is the best free online game and development platform enjoyed by thousands of players across the globe. Also, Roblox is constantly expanding its platform by adding new features and games every single day. Along with the expansion of the platform, the issues like lag and high ping are also growing swiftly.
So, if you are also encountering high ping issues in Roblox games like Jailbreak and Speed run 4, then you are not alone. Numerous users have also reported the same issue. Although the issue is really annoying, luckily there are several troubleshooting ideas to fix this issue. But before we roll ahead towards the fixes, let's first know why ping is so high in Roblox.
Why is My Ping High in Roblox?
Poor network connection.
Outdated network driver.
Server-side errors.
Higher graphics settings.
Playing the game in a different locality than yours.
Frequent system lag.
These are the following reasons which are responsible for the high ping issue in Roblox. But, don't panic, the issue is solvable too.
---
Easy Solutions to Fix Roblox High Ping Issue on Windows PC
Below is a list of solutions on how to fix Roblox high ping issue on Windows 10, 8, 7. However, you do not need to give all of them a try, just work your way until you find the best solution. Without further ado, let's get started:
Solution 1: Try to reboot your Home Network
Before implementing the other advanced tactics, you should try to start your home network again, if you haven't run a power cycle for your home network for a long time. Because sometimes due to overheating, the respective network device may become laggy and unresponsive which eventually results in high ping problems. Below is how to reboot the home network with a few simple steps:
Step 1: First of all, you need to unplug your wireless router or modem for almost a minute.
Step 2: Then, after a minute or two, try to plug in your network device again and wait for a while until all the indicator lights are back to its regular condition.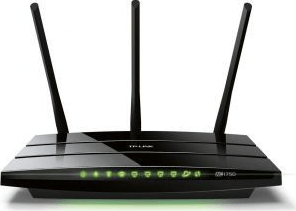 Step 3: Lastly, restart your PC.
After this, re-launch Roblox and check to see if Roblox high ping issue is fixed. Hopefully, it does, but if not, then move on to the next solutions.
---
Solution 2: Update your Network Driver
Outdated, faulty, or broken network drivers are also responsible for the high ping issues. If you play Roblox games on your Windows PC, then you should keep your network drivers always in tip-top condition. Keeping the network driver and other system drivers up-to-date can also resolve numerous performance issues.
You can update your network drivers either manually or automatically to fix WiFi network not showing issue.
Manual Update: To update the network drivers manually, you need to visit the official website of the manufacturer and look for the most recent driver pack. Apart from this, you can also use the Windows in-built utility called Device Manager to update network adapter driver manually.
Automatic Update: If in case, you don't have enough technical knowledge as well as the required time for updating the network drivers manually. Then, you can use the best driver updater tool just like Bit Driver Updater to update the network or other Windows drivers automatically in just a couple of minutes.
Bit Driver Updater will automatically perform the scanning for outdated drivers once you have launched it on your PC. Then, find the correct drivers too on its own as per your Windows operating system. Below are the steps you need to perform in order to use Bit Driver Updater for updating the network drivers.
Step 1: For trying Bit Driver Updater for free just click on the download button shared below.

Step 2: Run the downloaded file and follow the wizard instructions to get it executed on your system.
Step 3: Then, launch the driver updater utility on your PC and let Bit Driver Updater scan your PC for outdated or broken drivers.
Step 4: Check a list of outdated drivers and find the problematic network driver to click on the Update Now button presented next to it.
Step 5: Else, you can also click on the Update All button to get all the outdated drivers updated in one shot.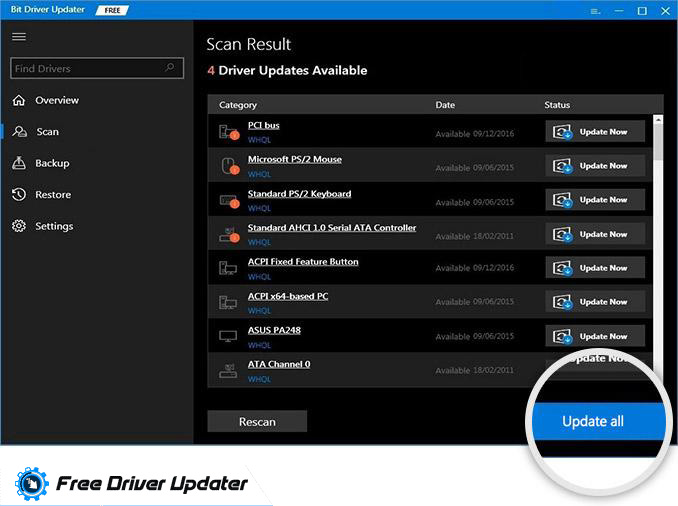 In addition to this, the pro or full version of Bit Driver Updater comes with complete  24/7 technical assistance. So, if you have any queries or need help, then you can contact Bit Driver Updater's support team through email. Plus, with the pro version, you will be going to enjoy the top-notch performance of your PC. The pro version lets you access advanced tools like scan scheduler, and backup & restore.
---
Solution 3: Flush DNS
Many times, issues like high ping occur due to faulty or incorrect network configuration. While playing the Roblox game on Windows, you can try to reset and flush the DNS to rectify the faulty network configuration. Follow the steps shared below to do so:
Step 1: Hit the Windows logo + R keys at a time to invoke the Run dialog box. Then, input cmd and hit CTRL + SHIFT + Enter keyboard buttons to open Command Prompt under administrator privileges.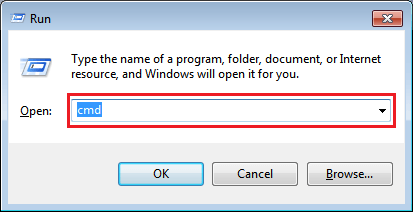 Step 2: Once Command Prompt window launches, then input the following commands and hit the Enter keyboard button after each command:
ipconfig /flushdns
ipconfig /registerdns
ipconfig /release
ipconfig /renew
Netsh winsock reset
Step 3: Lastly, restart your computer.
After executing the following commands, check to see whether the Roblox high ping fix or not.
---
Solution 4: Set Graphics Settings to Lower Value
A poor or vulnerable network connection might not be capable of meeting up with the higher graphics settings. Hence, eventually causes high ping issues. So, to resolve this issue you need to first fix network connection issue in Windows 10 by lowering down the graphics settings. After applying this fix, if you are still encountering the same issue, then move on to the next solution.
---
Solution 5: Seek Help from VPN Services
If in case, nothing has worked from the above, then it is advisable to give VPN a try. Because sometimes, due to software/hardware wrong configuration on your side can lead to a Roblox high ping issue. So, to get the ping reduced you can use the best VPN service if you are playing Roblox in another nation. And, VPN servers provide a way better and constant connection to the game servers. Try this, Roblox high ping should be resolved.
---
Roblox High Ping Issue on Windows 10, 8, 7 PC: DONE
So, that's all you need to know about how to fix Roblox high ping issue on Windows PC. We hope our suggested troubleshooting tips will help you in order to get rid of this inconvenience.
Please, let us know which solution has worked for you in the comments section below. Also, if you have any doubts or further suggestions, then feel free to share that too in the comments below.
Lastly, do subscribe to our Newsletter for regular technical updates and helpful articles. Moreover, you can also contact us through Instagram, Facebook, Twitter, and Pinterest.