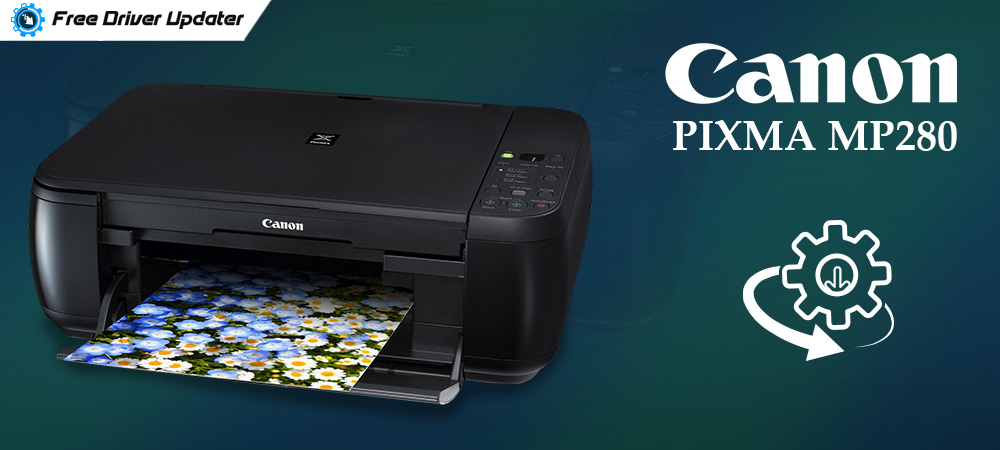 Does your Canon MP280 printer lag? Then, you should update and install Canon MP280 driver to ensure the smooth functioning of your printer. This tutorial will teach you how to update the Canon printer driver in the best possible way.
Driver is the core program that sets up communication between the hardware components and your Windows operating system. A driver functions on your computer and lets it interact with the hardware devices which you access.
If you are having an issue with the Canon Pixma MP280 driver, then possibly you don't have the correct drivers installed on your computer. Or, faulty, corrupted, and outdated drivers could also cause the printer issues such as blank page printing, code errors, etc. Therefore, for ensuring the impeccable functioning of the printer you have to make sure that its driver has been associated with the latest and genuine drivers.
Through this complete tutorial, we brought up the 4 best methods for you to install Canon Pixma mp280 driver. Let's get started with the methods!
Methods to Download, Install and Update Canon Pixma MP280 Series Driver
Have a look at the below listed best methods to perform download for the Canon MP280 printer driver!
Method 1: Install Canon Pixma MP280 Printer Driver via Official Website
Canon keeps releasing the latest drivers for themselves. So, if you have the proper knowledge to find the correct driver for yourself then you can use Canon's official website to get the latest drivers. Here is what you need to follow to install the Canon Pixma MP280 driver.
Step 1: Visit Canon's official website.
Step 2: Click on the Support tab and then choose Software & Drivers from the drop-down menu list.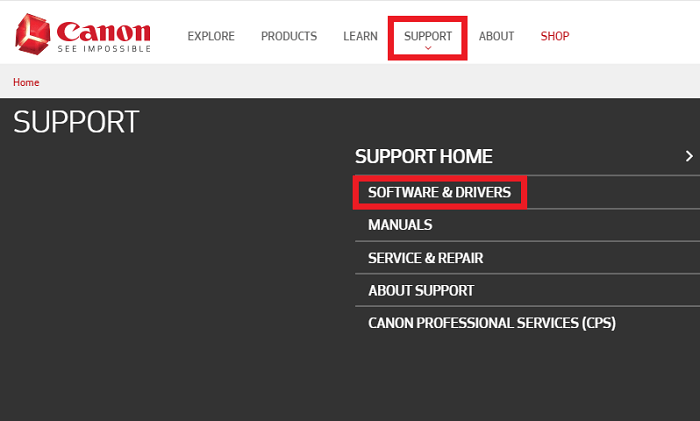 Step 3: Now, choose your Product Type, in this case, choose Printers.

Step 4: After this, select your device i.e., Pixma.

Step 5: Then, choose the model of your Pixma printer, in this case, choose MP280 under the MP series.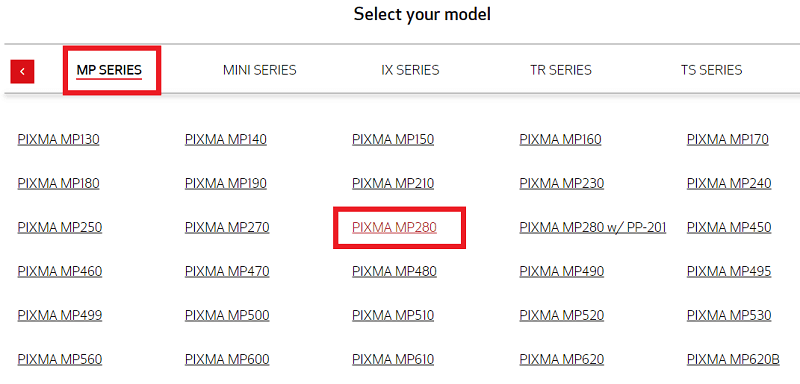 Step 6: At last, choose the compatible driver file as per your Windows operating system. And, click on the Download option.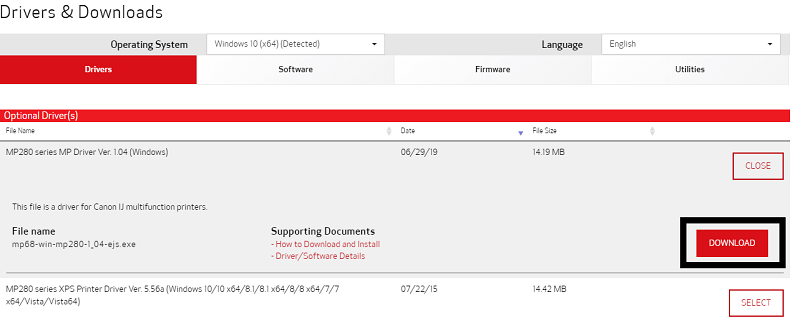 This is how you can get the new drivers for your Canon Pixma MP280 Series printer from Canon's official support page.
Also Read: Printer Driver is Unavailable on Windows 10 – Solved
---
Method 2: Use Device Manager to Install Canon Pixma MP280 Driver
Yet another manual way to perform driver download for Canon Pixma MP280 printer is using Windows in-built utility called Device Manager. Microsoft has powered by a utility tool that can update drivers and fix the related issues as well. Here are the steps you need to follow for updating drivers for your Canon Pixma MP Series printer.
Step 1: On your keyboard, hit the Windows + R keys to launch the Run Dialog box.
Step 2: Next, input devmgmt.msc inside the box and hit the Enter key on your keyboard.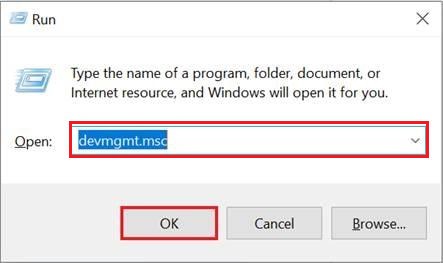 Step 3: Once the Device Manager window opens, then scroll down to the Printer or Print Queue section and right-click on your Canon Pixma MP280 printer to choose the Update driver option.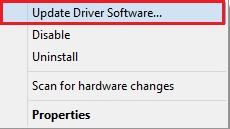 Step 4: After this, choose Search automatically for Updated Driver Software from the secondary prompt.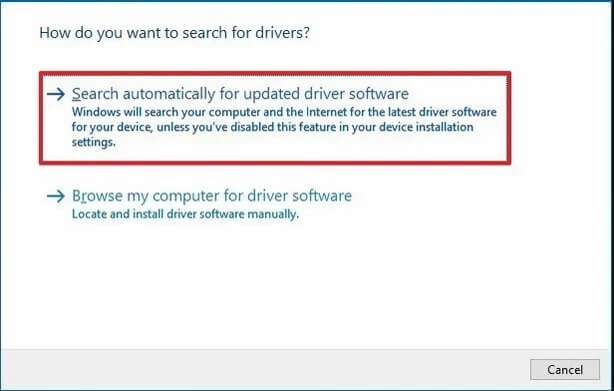 Now, Windows will initiate searching for the drivers, and once the searching gets done. Windows will itself start updating the  Canon Pixma MP280 driver. Later on, when the update gets completed, then you need to reboot your computer.
Also Read: Download and Install Canon IP2770 Printer Driver on Windows 10
---
Method 3: Download and Update Canon MP280 Driver via Windows Update
Windows Update is another way by which you can get the latest version of drivers for your Canon printer. Follow the instructions shared below!
Step 1: Go to the search box and type Settings, then click on the best match of it.
Step 2: This will trigger the Windows Settings, now find the Update & Security option and click on it.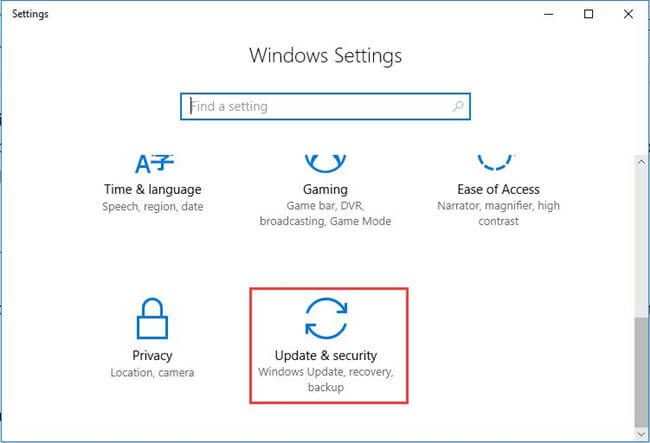 Step 3: Then, choose Windows Update on the left side of the window, next click on the Check for Updates option.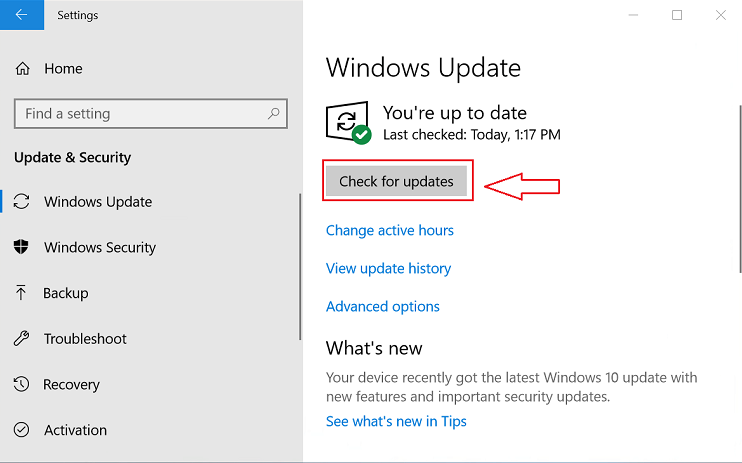 As you clicked, Windows will automatically start updating all the outdated, corrupted, faulty, or broken drivers. Apart from this, Windows Update will enhance the performance speed of your system.
Also Read: How to Fix Faulty Hardware Corrupted Page on Windows 10,8,7 [Solved]
---
Method 4: Automatically Update Canon Pixma MP280 Printer Driver using Bit Driver Updater (Highly-Recommended)
After reading the above steps, you might have got an idea why we insist on using the automatic way to update the drivers. Using Bit Driver Updater is the quickest and convenient way to update drivers. It is a wholly automatic solution that keeps your drivers up-to-date without even the need for manual help. Not only that, even the software can boost the PC's performance speed by up to 50%. Now, have a look at the steps that you need to perform for updating the Canon Pixma MP280 series mp driver.
Step 1: Download this convenient yet productive software from the button below.

Step 2: Double click on the downloaded file to install it.
Step 3: After the successful installation, open the utility tool, and wait until it scans your PC for outdated or broken drivers.
Step 4: Thereafter, check the list of outdated drivers and click the Update Now button displayed next to the drivers.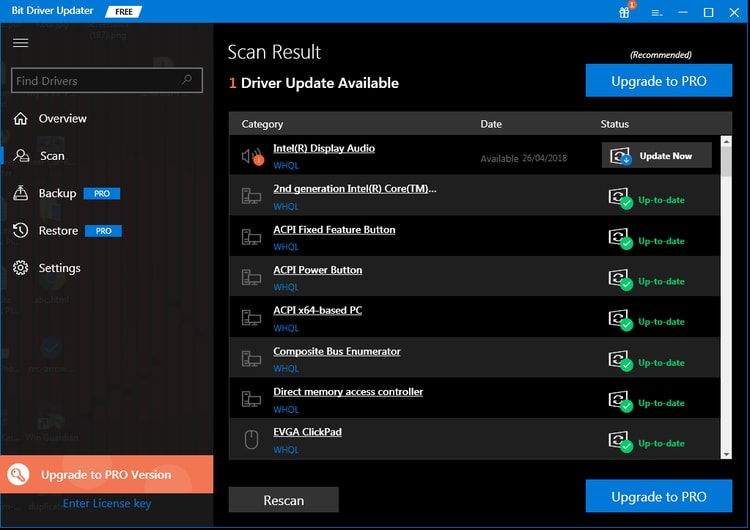 See how comfy and handy it is to update the drivers through Bit Driver Updater. It comes in two models i.e, free and pro version. However, you can update the drivers with its free version but you can only access the limited or basic features of it. Therefore, to get unlimited access to its advanced features we recommend you upgrade to its pro version. Its pro version enables one-click driver update functionality.
---
Download, Install and Update Canon Pixma MP280 Driver – Done
There you have it! Above were the easiest and convenient ways to get the latest drivers for the Canon MP280 series. In our view, choosing the driver updater tool is the best way to download Canon MP280 driver for Windows 10. And, in this write-up, we have referenced Bit Driver Updater, you can use it to update and fix faulty drivers in a single click on button. It saves both time and manual effort.
Lastly, sign-up for our Newsletter to stay in touch with the latest tech news. Plus, if you have any suggestions & tips then let us know in the comments below. We will be happy to hear your suggestions!