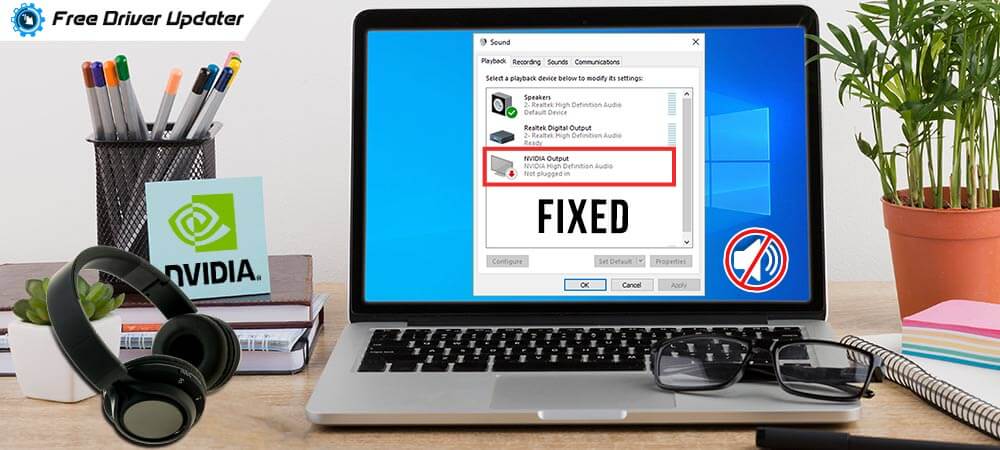 If you're experiencing Nvidia High Definition Audio no sound problem on Windows 10, then continue reading ahead as this post shares several solutions to fix it with ease in no time.
Not having sound on your computer can be quite aggravating. It can restrict you from watching videos on sites, using certain apps, or hearing anything at all from your speakers. Recently, we've seen many reports from users complaining about the no sound on Windows 10 issue after they've installed the newly-released updates for NVIDIA High Definition Audio Driver. Some users also reported that the problem occurs while using the HDMI cable/port to stream audio and video to other screens.
If you're troubled by the same problem, then you are in right place. Today, through this guide, we're going to provide you with multiple ways to fix the Nvidia High Definition audio not working Windows 10 problem.
How to Fix the Nvidia High Definition Audio No Sound Problem on Windows 10
Audio-related issues are a common complaint for Windows users. Here are some quick and easy solutions you can try to get Nvidia High Definition audio not working problem fixed.
Solution 1: Change the Audio Output Device
If your default audio playback device is set to HDMI, then you won't hear any sound from your external devices, i.e., headphones and speakers. Normally, these sound settings might get messed up after a recent Windows or device update and thus you need to configure them manually. Below are the step-by-step instructions on how to change your output audio device.
Right-click on the speakers/sound icon located at the bottom right part of your screen, and then choose the 'Playback devices' option from the context menu.

On the Playback tab, highlight the preferred audio device, and then click the "Set Default" button.
After that, right-click on the "Digital Audio (HDMI)" and select the "Disable" option from the pop-up menu that appears.
Finally, click the OK button to apply the changes.
If this method doesn't resolve the NVIDIA High Definition audio no sound issue on Windows 10, then proceed to the next one.
Also Read: How to Fix NVIDIA Installer Cannot Continue Error in Windows 10
---
Solution 2: Replace Your Old & Faulty Audio Drivers
The corrupted or incompatible drivers can also cause the no sound issue on Windows 10. So, make sure the audio driver in your computer is up to date, and update it if needed. Since updating drivers manually via device manager or manufacturer site requires a lot of time and technical expertise, we recommend doing it automatically with Bit Driver Updater. This easy-to-use utility allows users to automatically replace all old or broken system drivers with WHQL authenticated drivers with just a single click of a button. Below is how to use this program.
Open it and click the "Scan Drivers" option to identify problem drivers in your computer.
After you get the scan results, highlight the driver you wish to update and then click the "Update Now" button placed alongside it.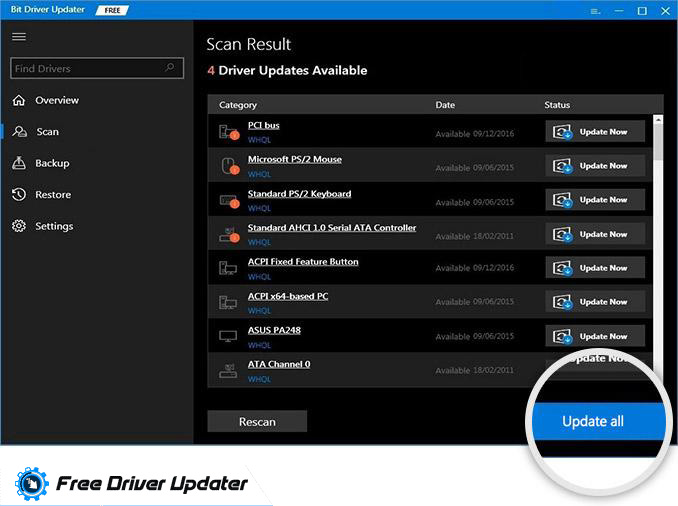 ---
Solution 3: Run the Audio Troubleshooter
If there's still no sound coming from the speakers or headphones, it's likely there are hardware issues with your computer. In this case, you can run the built-in audio troubleshooter in your Windows 10 which helps you identify and resolve the audio or sound issues related to hardware devices. Here are the directions you require to follow to do the same.
Click the Windows logo/Start menu button at the bottom-left corner of the screen, and then select the gear icon to launch the Windows Settings app.

In the Settings window, scroll down and open the 'Update & Security' settings.
Now choose the "Troubleshoot" option from the left-hand side pane.
Here locate and select the "Playing Audio" option under the "Get up and running" section. After that, hit the "Run the Troubleshooter" button.

Follow the on-screen instructions to finish the process.
After the troubleshooting, you can restart your computer and check if the Nvidia High Definition audio not working problem is resolved.
Also Read: NVIDIA Control Panel Missing in Windows 10, 8, 7
---
Conclusion
We hope one of these aforementioned methods resolves your Nvidia High Definition audio no sound issue on Windows 10. If you know any other working solution for this problem, then share it with us via the comments section provided below. Furthermore, if you found the information shared in this article helpful, then show your support by subscribing to our newsletter.