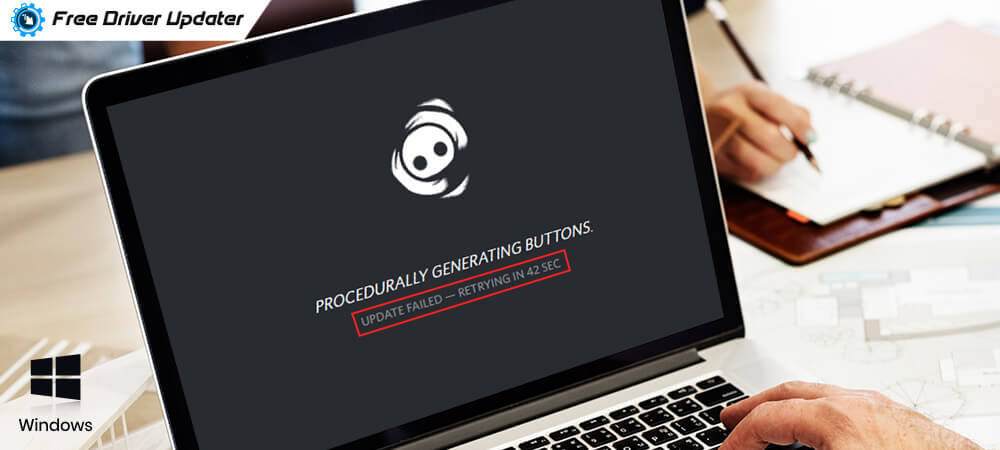 It can be pretty frustrating to encounter 'Discord update failed' error in Windows 10, especially when you do not know how to fix it. Thus, in the following guide, we'll show you several fixes for this issue. Keep on reading to know them.
If you are a person who is addicted to online multiplayer games, then you might be aware of Discord. It is one of the most famous VoIP applications mostly used by gamers to communicate with other players during online gaming sessions. However, many gamers complained that they are troubled by the Discord not updating issue. If you have also stumbled across this issue, then do not panic. Through this write-up, we'll demonstrate how to fix Discord update failed issue on Windows 10.
How to Fix Discord Update Failed Loop in Windows 10
You can fix the "Discord Update Failed Retrying in XX Sec" loop error on Windows 10 with one of the methods explained in the following tutorial.
Solution 1: Restart Your Computer
The first and obvious thing a person should do to fix the 'discord update failed loop' problem is to reboot his/her Windows PC. Restarting the computer clears all kinds of leftovers and temporary caches stored in your Random Access Memory (RAM). That's why we suggest everyone who is facing this annoying problem to restart the computer system.
After restarting it, open the application again and check if the Discord stuck in an update fail loop issue is resolved. If the issue still exists, then try the other solutions.
---
Solution 2: Run Discord as an Administrator
You may encounter the 'discord failed to update' error message if you're running the app without administrative privileges. So, in order to fix the issue, you can try running the Discord app as an administrator on your system. Here are directions to do it.
On your desktop, locate and right-click on the Discord shortcut icon and select the 'Run as administrator' option from the context menu.

On the next pop-up window, click on the 'Yes' button to confirm the changes.
Now you can try updating your Discord again to check if the problem still exists.
Also Read: Fix Discord Overlay Not Working on Windows
---
Solution 3: Disable Your Antivirus Temporarily
Windows Defender or some third-party antivirus programs installed on your system can sometimes conflict with several installed applications on Windows, e.g., stop Discord from updating/upgrading. To make sure your antivirus isn't interfering with the Discord update connection, try disabling it temporarily and see if the problem persists.
If you are using third-party AV software, you can consult your antivirus documentation for detailed instructions on how to turn off or disable it. If you're using the built-in Windows Defender antivirus protection, you can follow the below steps to disable it.
Click on the Start button and select the Settings option.

After the Windows Settings screen pops up, navigate to the 'Update & Security' option.
After that, select the 'Windows Security' option from the left navigation pane and choose the 'Virus & threat protection' option.

Under the Virus & threat protection settings, click on the 'Manage settings' option.
On the next screen, make sure the toggle switch available next to the 'Real-time protection' option is turned off.

Now check to see if this helps resolve the Discord update failed problem on your Windows 10 PC. However, if it's still there, try the next fix below.
Also Read: Discord Screen Share Audio Not Working on PC [Fixed]
---
Solution 4: Reinstall the Discord Application
If none of the solutions above helped you fix the Discord update failed Windows 10 issue, then you should try reinstalling the Discord application on your system. To do so, you can directly head to Discord's official website and install the newly released version of the Discord application on your laptop or desktop PC.
---
Discord Update Failed Loop Issue: Resolved
To sum up, this article has shared 4 quick and easy solution to fix the Discord update failed issue on Windows 10. If you have reached the end of the article and none of the fixes worked for you, then you contact the support team of Discord and ask them for advice.
If you've managed to find any other better fix for your problem, then please let us know in the comments section below! Lastly, before leaving, subscribe to our newsletter if you want to read more guides on resolving various such problems.