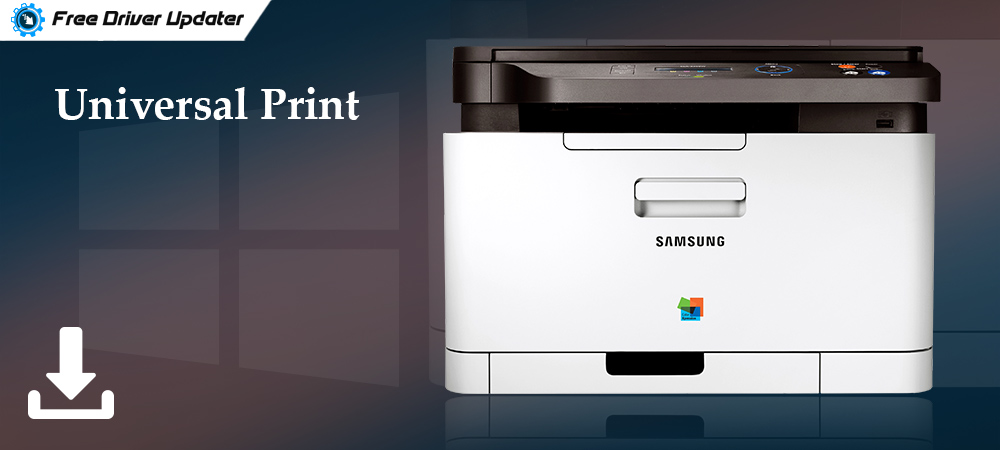 If you are undergoing an issue with your Samsung Universal Print Driver, then no need to worry. This write-up will exactly explain how you can be able to bypass the issue.
What if when your valuable printer fails in fulfilling your printing requirements. Obviously, it affects both your work and mood. Instead of being frustrated, have you ever tried to scratch why it occurs? Well, the only answer is outdated or faulty drivers. Hence, to ensure the effective functioning of your printer you should update its drivers.
In the realm of gadgets, Samsung is the leading label that continuously serves its users by offering world-class products. In the case of printers, the Samsung Universal Printer Driver functions with most of the printers and computers. It lets you print to any Samsung device without even having to install the particular driver for every networked printer. In addition to this, it is also suitable for MFP (Multi-Function Printers) which uses PCL6 and PostScript Languages to program accurately.
Quick Method to Get the Latest Samsung Universal Printer Driver
However, in this write-up, we will explain multiple methods to perform the driver update, but if you don't have time, and just want to know the quickest method. Then, you can use Bit Driver Updater, a complete automated utility to update drivers and bypassing the related queries as well. With this tool, you no longer need to worry about finding the correct driver.
The tool itself finds, downloads, and installs the genuine driver for you. If you are satisfied with the information then by clicking on the download button below you can get this tool absolutely free.

And, if you want to know more about it, then read along!
Methods to Download, Install and Update Samsung Universal Print Driver
After knowing what it is, let's move ahead to explore the best approaches to perform the driver download for Samsung Universal Printer.
Method 1: Install Samsung Universal Print Driver via Official Website of Manufacturer
As you all know that you can't get the latest drivers from Samsung's official support page. But, you can use a third-party website i.e., by visiting HP's official website you can perform the Samsung universal print driver download windows 10. Maybe it sounds a little bit funnier, but it is true. Follow the below-shared guidelines to execute this method.
Step 1: Go to HP's official website.
Step 2: Then, head to the support tab and choose Support & Drivers from the drop-down menu list.

Step 3: After that, identify your product to proceed. In this case, your product is a printer, so choose it.

Step 4: Next, enter your Printer name or model number and click on the Submit option.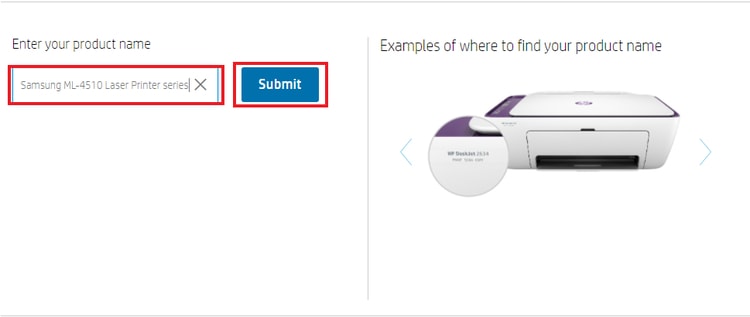 Step 5: Choose the driver file which is compatible with the Windows operating system that you are accessing. And, then click on the Download button.

Run the downloaded file by double-clicking on it and follow what the wizard says to get it accomplished.
Also Read: Printer Driver is Unavailable on Windows 10 – Solved
---
Method 2: Download and Update Universal Print Driver from Device Manager
You can use Device Manager to get the most up-to-date version of the Samsung universal print driver for Windows 10. Just ensure that your printer is attached to your PC. After ensuring the connectivity, all you need to follow is the below-shared steps.
Step 1: Press Windows + X keys from your keyboard and then select Device Manager from the list of options.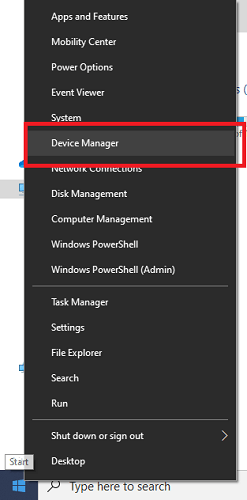 Step 2: When the Device Manager window appears, then look for the printer, print queue component, and double click on it to expand the particular category.
Step 3: After this, click right on your Samsung printer to choose the Update Driver software option.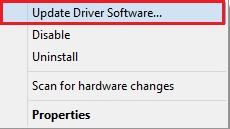 Step 4: In the second window, choose the first option that will search for the driver automatically.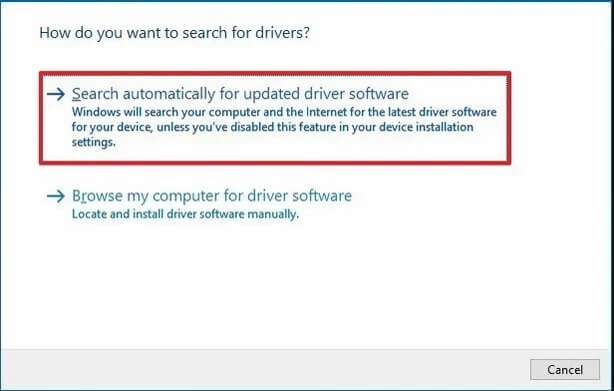 Follow the wizard for completing the action. After updating the drivers, do not forget to restart the computer machine.
---
Method 3: Automatically Update Samsung Universal Print Driver via Bit Driver Updater
Manually performing the driver download for the Samsung printer demands a good amount of time and proper technical knowledge. Hence, it is quite challenging to update drivers manually, especially those who are not aware of the technical skills.
If you don't have a proper amount of time and skills too for updating drivers manually, then no worries, you can get the latest Samsung Universal printer driver Windows 10 automatically with Bit Driver Updater. As we have referenced above this tool doesn't seek users' manual help. It is an ultimate driver updater solution that can boost up the PC's performance by up to 50%.
Here are the steps to install Samsung Universal Print driver using Bit Driver Updater:
Step 1: Download the Bit Driver Updater from the button below for free.

Step 2: Run the downloaded file and comply with the wizard to complete it.
Step 3: After the successful installation, then open the software.
Step 4: Now, you need to wait for a while as it takes a few moments to scan your PC for outdated or broken drivers.
Step 5: After the completion of the scanning process, it provides you with a list of all the outdated drivers that need an update.
Step 6: Look for a list and click on the Update Now button to get the latest driver update.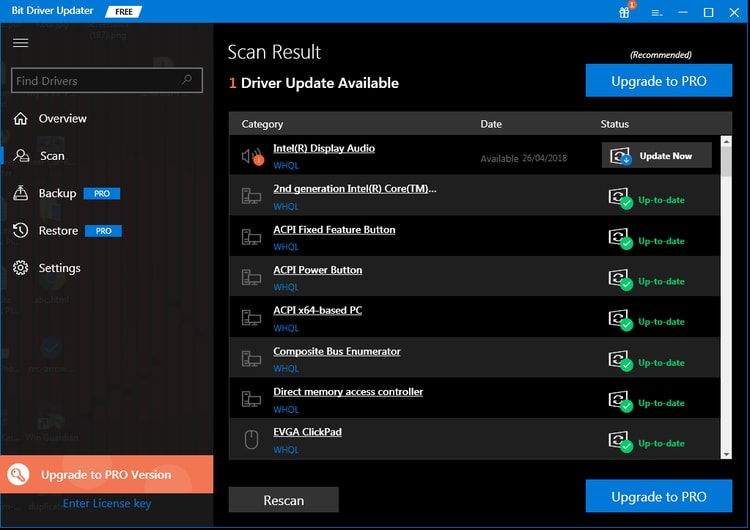 Look how convenient it is to update drivers with Bit Driver Updater. This driver updater utility tool lets you schedule scans, update drivers in one click, backup & restore the old drivers. The software will never strike you down in terms of anyways.
Also Read: How to Fix Faulty Hardware Corrupted Page on Windows
---
Download and Install Samsung Universal Print Driver on Windows 10 – Done
There you go! With the above three easiest methods you can easily download Samsung universal print driver on Windows 10. However, the above-shared screenshots have come from Windows 10 but the methods can also work in Windows 8 and Windows 7.
That's it! Hopefully, now you exactly know which method is best for you. Still, if you are looking for expert advice, then here it is. The expert believes using a driver updater tool is pretty beneficial for updating the drivers. And, in this write-up, we have recommended Bit Driver Updater an expert's top-notch choice. So, we hope now you will also use Bit Driver Updater.
Lastly, sign-up for our Newsletter to stay informed and enlightened. Let us know which method worked best for you in the comment section below.