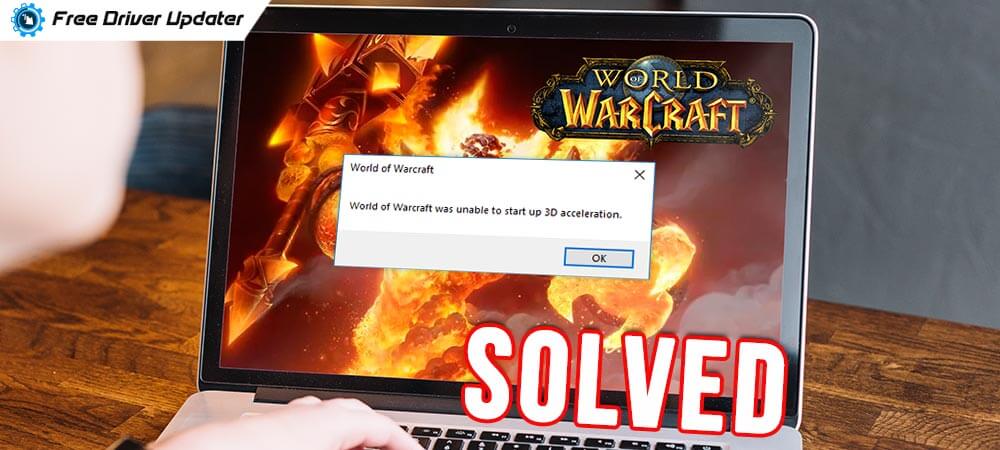 If you get a World of Warcraft was unable to start up 3d acceleration error while playing the game, then do not worry. This post talks about the easy and quick fixes to help you get rid of the problem and elevate the game performance easily. Read on to know more.
World of Warcraft, commonly shortened to WoW, is one of the most popular and addictive online multiplayer role-playing games of the 21st century. However, thousands of players have recently started reporting the 'WoW was unable to start up 3d acceleration' issue on various online forums. If you're struggling with the same issue while launching World of Warcraft, don't panic! You can pretty easily tackle the problem by yourself with the multiple solutions shared in the below section of the article. But, before discussing those solutions, let's first discuss why this 'unable to start 3d acceleration WoW' issue occurs.
What is Causing WoW Unable to Start 3d Acceleration Error?
There can be numerous causes for which 3d acceleration is not supported by World of Warcraft. Below are the prominent ones.
Outdated or faulty graphic drivers.
Improperly configured game settings.
Corrupted game files
Additional process and software conflicts.
Solutions to Fix World of Warcraft Was Unable to Start Up 3D Acceleration Issue
Below we have listed several sure-shot workarounds for the 'WoW was unable to start 3d acceleration' problem. So read on and check them out.
Solution 1: Update Your Graphics Card Driver
One of the prominent reasons for the 'World of Warcraft was unable to start 3d acceleration' problem is the faulty or outdated graphics driver. To resolve this issue and enjoy smooth gameplay, you're supposed to download and install the latest graphics driver on your system. The most convenient and easiest way through which you can do this is using the Bit Driver Updater. It hosts an extensive database of drivers to help users update all PC drivers automatically in a single click. Below is how to use this program to update the graphics card driver.
Install Bit Driver Updater on your system from the link given below.

Launch the application to perform an automatic driver scan on your system. It will then provide you with a list of all the drivers that need to be updated.
Then just go to the outdated graphics driver found in the scanning result, and select the Update Now option.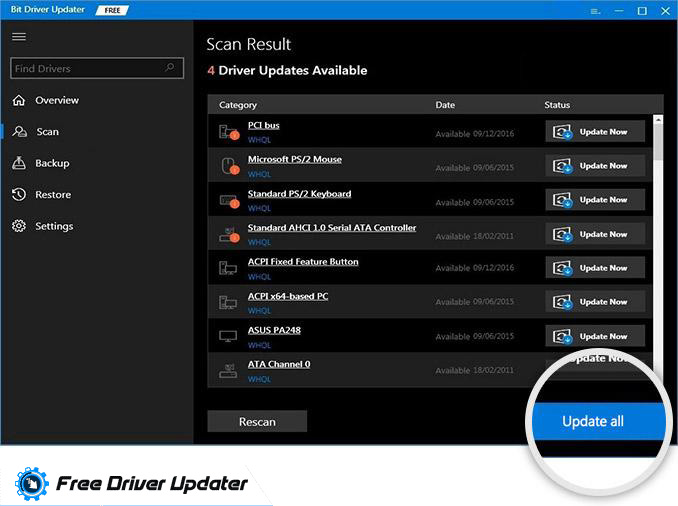 ---
Solution 2: Disable Fullscreen Optimizations
Fullscreen Optimization is a gaming-oriented feature that often interferes with game functionality and results in issues like WoW unable to start 3d acceleration. Several reports suggest that disabling this feature has helped thousands of gamers get rid of the problem. Here are the instructions that you have to follow to turn off the fullscreen optimization feature on your computer system.
On your desktop or in the World of Warcraft installation folder, locate and right-click on the WoW shortcut and select the Properties option from the context menu.
In the World of Warcraft Properties window, navigate to the Compatibility tab.
Under the Compatibility tab, check the option next to Disable fullscreen optimizations and then press the OK button.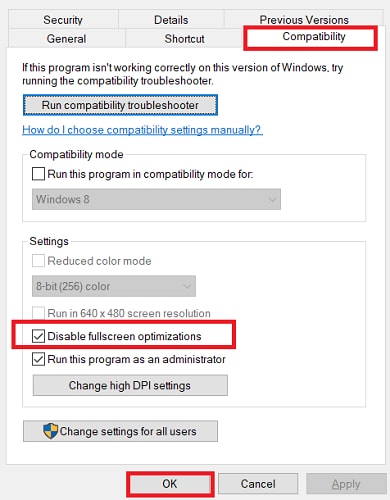 Also Read: World of Warships Crashing on Windows PC [Fixed]
---
Solution 3: Try Using Different Version of Microsoft DirectX in Your Computer
DirectX is a Microsoft application designed to provide a set of application programming interfaces (APIs) to handle multimedia tasks, especially game programming and video. So, if all the solutions listed above fail to fix the 'WoW was unable to start up 3d acceleration' problem, you can try installing a different version of Microsoft DirectX on your Windows operating system.
You can visit the Microsoft support website for step-by-step instructions on how to download and install the latest DirectX version and updates on your Windows system.
After successfully installing the latest version of the DirectX application, try launching the World of Warcraft game again and check if the problem persists.
---
WoW Unable to Start 3D Acceleration: Fixed
Through this write-up, we discussed three possible fixes for the 'World of Warcraft was unable to start up 3d acceleration' problem. Hope the above solutions proved to be helpful to you. Lastly, if you know some other effective solutions, please let us know in the comments section below.