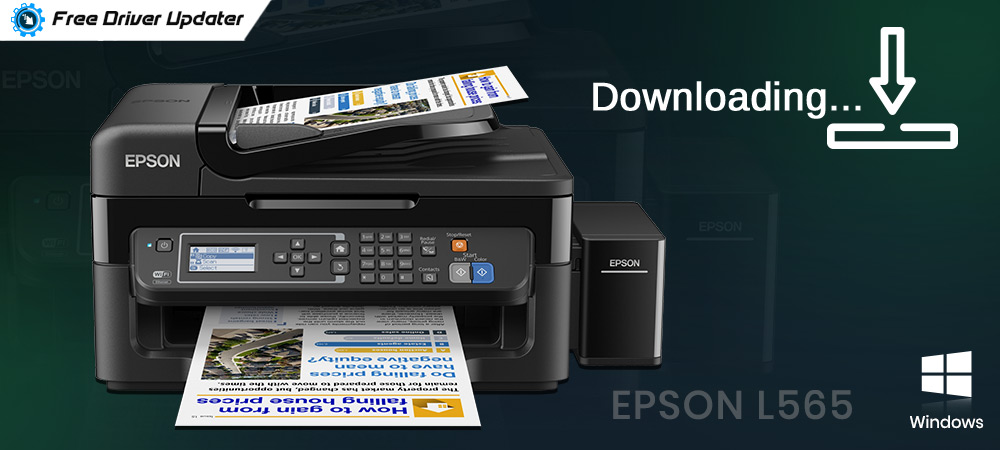 Are you searching for the Epson L565 driver download, update, & installation guide? If yes, you're in the right spot. This post is going to show you the different ways to download the latest Epson L565 printer driver, quickly & safely!
You have an Epson L565 Wi-Fi all-in-one InkTank Printer but it doesn't work properly. It could be frustrating, especially when you're using it for multi-page copying, scanning, and faxing tasks. To make it work again and enjoy the smooth and reliable printing experience, you can download and update Epson L565 driver to the latest available driver version.
Recommendation on How to Download Epson L565 Drivers
To make sure your Epson printer is working properly, it's essential to keep your Epson printer drivers up-to-date. To do so, you can use the highly recommended Bit Driver Updater program. It not only automatically finds the correct drivers for your system but also helps you boost the performance and speed of your operating system in a jiffy.  You can download and install this amazing driver update utility for free using the given link.

Easy Methods to Download Epson L565 Drivers on Windows 10, 8, 7
Below are the quick and easy ways through which one can download and install the latest Epson L565 driver updates on Windows PCs (both laptop & desktop).
1. Epson L565 Driver Download Windows 10 via Epson website (Manual)
Epson regularly releases new drivers and software updates for its printers in order to fix potential buggy driver problems and improve stability. Hence, you can visit the official support website of Epson, search for the required Epson L565 scanner driver download links, then manually download and install it step by step.
First, head to the official website of Epson.
Hover your mouse cursor over the 'Support' section and choose the 'Printers' category from the drop-down list.

Enter the name of your printer in the given search box and then either press the 'Search button or choose the relevant search result from the suggestions.

You will then get redirected to the Epson L565 printer driver download page. Here select the exact version of your Windows operating system and click the 'Drivers' option.

After that, select the driver that you wish to download for your Epson printer and click the 'Download' button located next to it.
Once the downloading of the Epson L565 installer file finishes, double-click on it to launch the installation wizard.
Then, follow the simple on-screen instructions to install the latest Epson L565 driver update on your PC.
Also Read: How to Download Epson L3110 EcoTank Driver for Windows 10
2. Epson L565 Driver Download Windows 10 via Windows Update (Manual)
Microsoft's Windows comes with an in-built Update tool that helps users download and install the newly released hardware and software updates to ensure that all devices remain in good working order. Here's how to download Epson L565 driver using the Windows Update feature.
Click the Start button available on the lower-left corner of the taskbar, and then select the gear icon to open the Windows Settings app.

After the Settings window comes up, scroll down and select the 'Update & security' option.
On the next screen, click the 'Check for updates' button.

Windows operating system will then start looking for the available updates for your PC. Once detected, select the Epson L565 driver update and click on the 'Download' button.
After that, keep an eye on the process and provide the required permissions for the installation process.
Also Read: Install & Download Epson TM T88V Driver for Windows – Easy Methods
3. Download Epson L565 Printer Driver with Bit Driver Updater (Automatic)
As described above, Bit Driver Updater is one of the most flawless ways to update and download Epson L565 scanner driver for Windows 10, 8, & 7 PC. It boasts an easy to use user interface and snappy functionality which makes it everyone's go-to-choice to deal with driver-related problems. Another crucial benefit of using this best free driver updater is that it speeds up your slow computer and takes its performance a notch up.
How to Use Bit Driver Updater for Epson L565 Driver Download?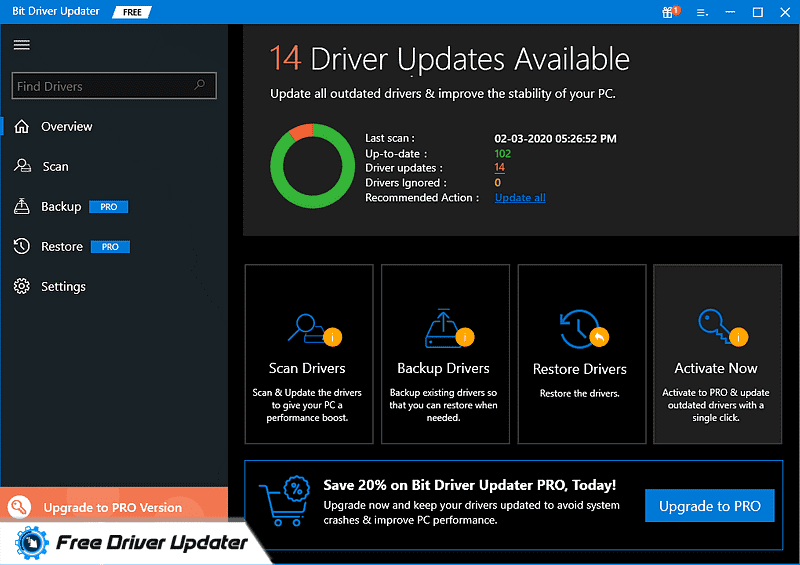 Below are the detailed instructions on how to use the comprehensive Bit Driver Updater software to download the latest version of faulty or outdated Epson L565 drivers and software.
Download and install the Bit Driver Updater tool for FREE from the below link.

Perform a quick automatic scan to detect all the bad or old device drivers on your PC.
Wait for the driver scan to complete.
After that, review the scan results, and click on the 'Update Now' button next to the Epson L565 driver to automatically download and install its most updated driver version.
Download and Update Epson L565 Printer Driver: Done Successfully
When the printer drivers are incompatible or outdated, you may encounter various annoying driver problems like compatibility issues between your computer's operating system and the printer. So, if you're using Epson EcoTank L565 multifunction printer and expect it to deliver a glitch-free performance at all times, it's important to keep its driver updated.
As per our perspective, among all the methods that we have shared above, Bit Driver Updater is the safest and fastest option to download Epson L565 driver on your Windows 7, 8, and 10 PC. We hope you found this article useful, and if you have any further queries or suggestions, feel free to drop a comment below.