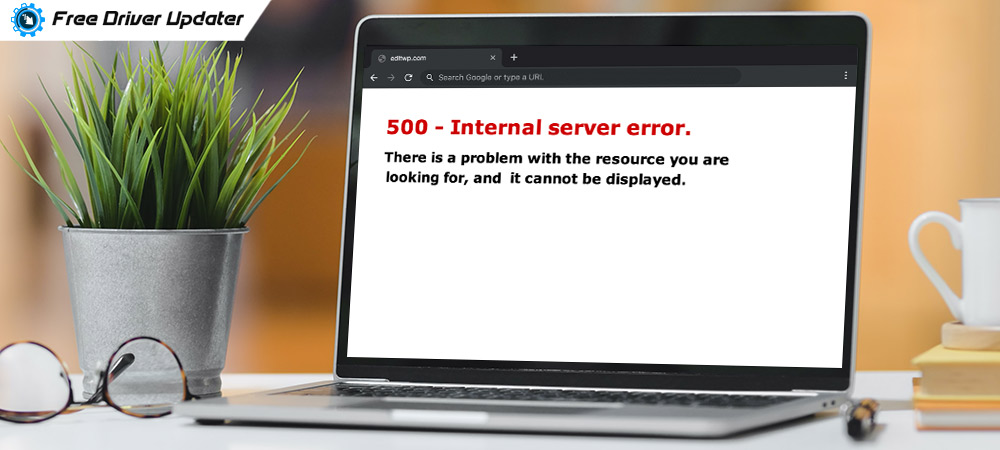 If you are a constant user of the internet, you must be aware of 500 Internal Server Error and must have encountered it several times. The server responds with an HTTP status code for every request from the browser. These codes represent server-side error which is also identifiable from the 5xx form of the error.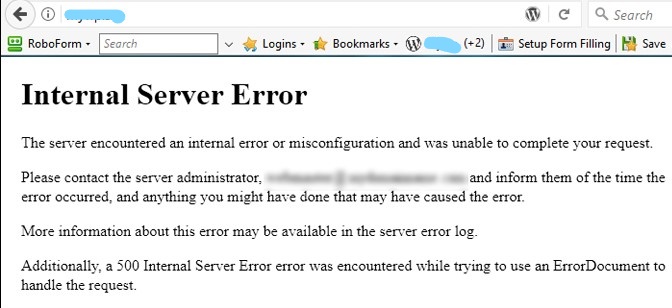 Depending on various scenarios and the sites that you try to visit, you may encounter several messages including.
500 Error.

500 Internal Server Error.

Temporary Error (500).

HTTP Error 500.

HTTP Internal Error 500.

Internal Server Error. 
In this blog, we are going to discuss 500 Internal Server Error in detail along with a few methods to fix HTTPS 500 Internal server error. 
What is 500 Internal Server Error?
The 500 code is quite generic and usually appears when your server has faced some misconfiguration and is unable to offer specific information. This results in an error code instead of the web page that you were trying to access. 
An important point to note here is that the issue is not caused due to browser malfunctioning, and is not related to slow internet connection. It is only and only related to the website that you are trying to visit. 

Wondering, how to get away with 500 Error code? Trying to find a workable solution on how to fix 500 internal server errors? Don't worry, we have you covered. 
In this blog, we will discuss a few simple and effective ways to resolve the 500 Internal Server Error. But, before moving on to those troubleshooting methods, let's first understand what causes this server error 500.
---
What Are the Causes of HTTP Error 500?
There can be a lot of reasons behind the occurrence of a 500 error. Here are the prominent ones.
Permission error: File and folder permissions are not set correctly.
.Htaccess not working: Improper syntax used in the htaccess file.
PHP scripts timeout: PHP code is taking a long time to run or produce output and experiences an execution timeout.
PHP memory limit: Allowed memory size for PHP scripts is exhausted.
These are some of the major causes of error 500. Now, without any further delay, let's move to the fixes for this error problem.
Also Read: DNS Server Not Responding on Windows: How to Fix It?
---
Troubleshooting Methods To

Fix HTTPS 500 Internal Server Error
 Usually, Error 500 occurs from the website side, and there is nothing much that she can do from our side. However, the good news is that the issue is usually temporary and gets resolved quickly. In some cases, it occurs when a number of users are trying to visit a website at the same time. 
Here are some ways in which you can help you sort out the issues related to 500 Internal Server Error. 
Fix 1. Clear Browser Cache And Delete Cookies And Restart Your Web Browser
There are chances that you are facing HTTPS 500 Internal Server Error because of browser cookies and cache files. Here is how you can get rid of them from your browser. 
A. Delete Browser Cookies and Cache from Google Chrome. 
To start with press Ctrl + Shift + Delete simultaneously on your keyboard.

A new window to delete browsing data will get displayed on your computer screen.

Checkmark all the required boxes.

Once you have made your final selection click on the Clear data button. 
B. Delete Browser Cookies and Cache from Mozilla Firefox
On Mozilla Firefox browser press Ctrl + Shift + Delete. 

From the displayed window checkmark on the required boxes to clear recent browsing history along with cache and cookies.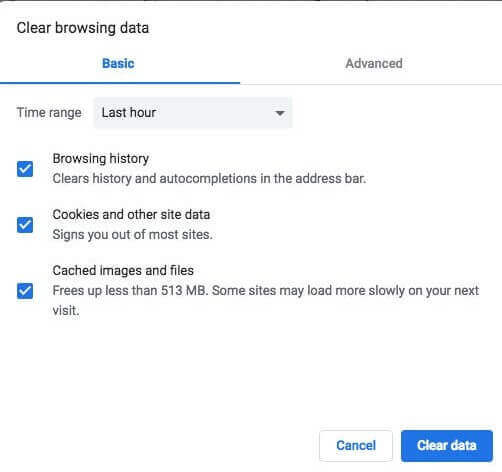 In the end, click on the Clear Now button.
Once you are finished deleting browser cookies and cache, restart your browser to see if the HTTP Error 500 has been resolved or not. If not, read ahead to learn more about how to fix the 500 Internal Server Error in WordPress.
Also Know: How to Increase Upload Speed On Internet: A Step by Step Guide
Fix 2: Refresh Your Web Browser
Reloading your browser page solves the issue in most cases. If you are facing temporary browser-related glitches, then refresh your browser by pressing the refresh button. You may also press the Control + R key for the same. 
In addition to this, we also recommend you to wait for a few seconds before you press the refresh button. 
---
500 Internal Server Error

: Fixed
Through this article, we have discussed two easy ways on how to get rid of 500 Internal Server Error.
These two methods shared above will help you rule out whether the 500 Server Error is related to the client-side, if not there is nothing that can be done from your end to tackle the issue.