A detailed guide on how to download and update Logitech MX Master Software for Windows PC. Follow this guide for in-depth insights.
Do you use Logitech products from the MX Master series? If yes, then you should be aware of how to download the Logitech MX Master software for its smooth working. And, just in case, if you have already installed the MX software on your PC, then you should keep it updated for the glitch-free working of Logitech MX Master series products.
Don't panic, if you don't know how to do that. In this downloading guide, you will walk through the simple steps to perform Logitech MX Master software download. Along with this, you will also learn how to get the most of your PC. So, travel along with us!
How to Download, Install and Update Logitech MX Master Software for Windows PC
For the products of this series, Logitech utilizes a program called Options rather than G-HUB or old gaming software. Now, have a look at the steps shared below to download MX Master software through the Logitech Options app.
Step 1: First of all, click here to launch the official download page of Logitech Options.
Step 2: Then, make a click on the Download for Windows button to start downloading.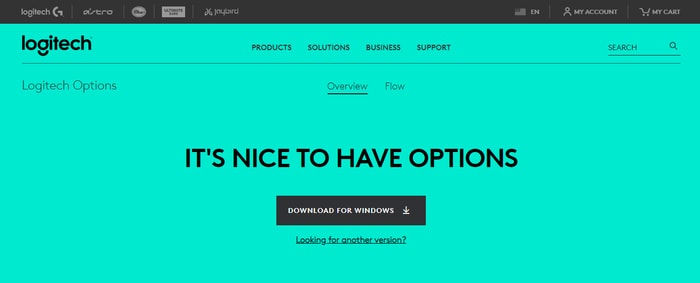 Step 3: After this, click double on the installer file to run it and perform the on-screen installation instructions to get the Logitech Options installed on your computer.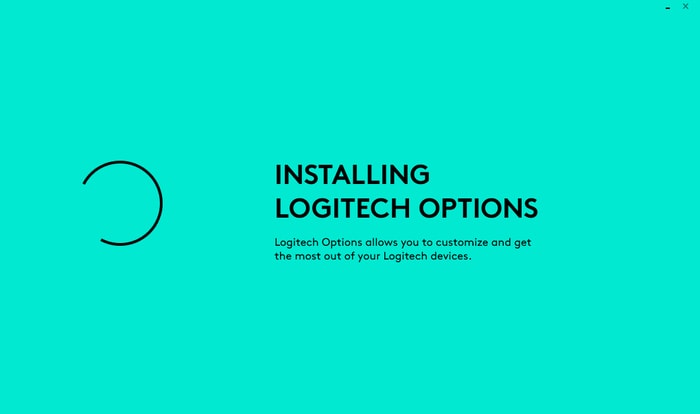 Step 4: Now, it is suggested to create or log in to a Logitech account to get the best of the software and to get better customized options for your devices.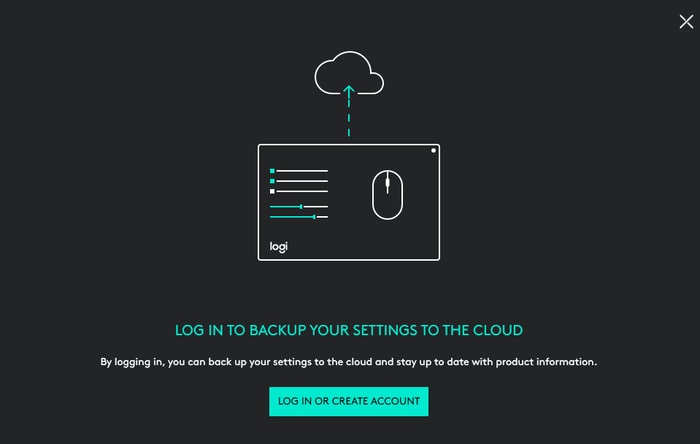 See how easy and quick it is to download and install Logitech MX Master software on Windows 10, 8, 7 PC.
In addition to this, check out the table given below to know whether your device needs Logitech MX Master Software or not.
| | |
| --- | --- |
| Mice and Trackballs | Keyboards |
| M317 Wireless Mouse | K375s MULTI-DEVICE |
| M310 Wireless Mouse | K380 Multi-Device Bluetooth Keyboard |
| M510 Wireless Mouse | K400 Plus Wireless Touch Keyboard |
| Wireless Ultra Portable M187 | ILLUMINATED KEYBOARD K830 |
| Wireless Mouse M185 | K600 TV Keyboard |
| Wireless Mouse M320 | Craft |
| MX Master | MX Keys |
| MX Anywhere 2 | Wireless Solar Keyboard K760 |
| MX Master 2s | Bluetooth Easy-Switch Keyboard K811 |
| MX Master 4 | MX900 Performance Combo |
| M330 SILENT PLUS | Logitech MX Master 3 |
Important: If your product hasn't been mentioned in the table, you can still download MX Master software to customize your Logitech device and better configuration.
Bonus – Tip: How to Download, Install and Update Device Drivers
Along with downloading the Logitech MX Master software, you should also keep your Windows drivers in up-to-date condition to enjoy the best ever gaming as well as work experience. It is very important to frequently update keyboard and mouse drivers so that they can function accurately. The driver can be downloaded and installed manually as well as automatically.
However, it is a bit tiring to download the drivers manually via the installer file. Also, it requires a good amount of technical knowledge, specifically about the drivers. Therefore, we recommend you try the Bit Driver Updater to update outdated drivers hassle-free.
It is the safest and easiest way to update all faulty drivers within just a few clicks of the mouse. This driver updater also offers numerous resolutions to fix the Windows-related issues, like BSOD (Blue Screen Of Death) errors, frequent system breakdowns, and whatnot. Bit Driver Updater comes with an in-built system optimizer that cleans all the junk files from the system and improves the overall performance of the PC.
The effortless working of Bit Driver Updater makes it an ideal solution for updating the drivers. Now, follow the steps shared below to know how to use Bit Driver Updater:
Step 1: Click on the download button shared below to get Bit Driver Updater for Free.

Step 2: Then, double click the installer file of Bit Driver Updater and follow the onscreen instructions to finish the software installation.
Step 3: Later, open the Bit Driver Updater on your computer and let the driver updater utility scan your machine for faulty, broken, or outdated drivers.
Note: If the software doesn't start scanning automatically, then click on the Scan button from the left-pane to start it manually.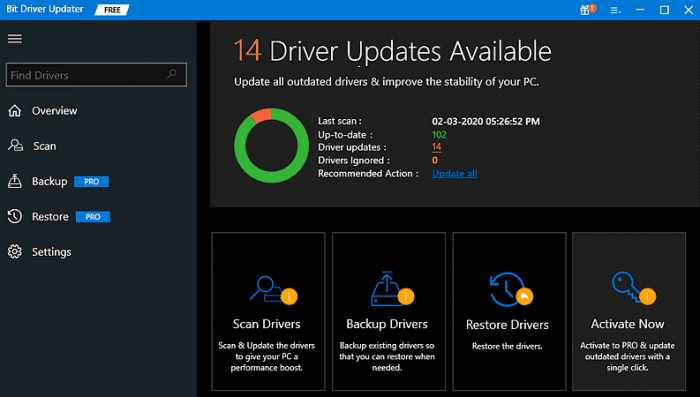 Step 4: Once the scanning is executed, then it shares a detailed list of drivers which need to be updated.
Step 5: Now, you need to check the entire list and click on the Update Now button beside the driver you wish to update.
Step 6: And, if you are a proud user of the pro version of Bit Driver Updater then you can update all the drivers with one click of the mouse. For this, click UPDATE ALL instead.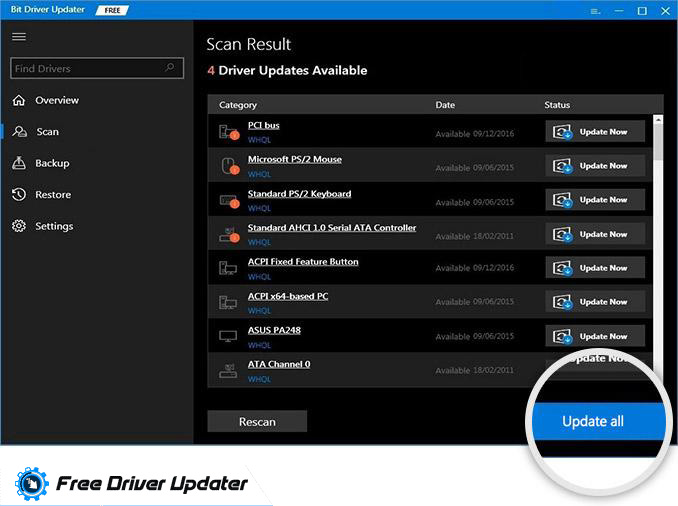 In addition to this, with the pro version, you can also back up the currently installed driver package before updating it. So, if in case, any mishappening occurs and you need to roll back to the previous version of drivers so you can restore them easily. Furthermore, the software only provides WHQL tested and certified drivers. Unlike others, it has a 200% huge drivers database.
A Point to Remember: If you have any questions then seek help from the support team of Bit Driver Updater. The IT professionals at Bit Driver Updater offer 24/7 technical support to its customers.
---
Logitech MX Master Software on Windows PC Download and Update: DONE
So, that was all about how to update Logitech MX Master Software on Windows 10, 8, 7 PC. Along with this, we have also explained how to keep Windows drivers updated so that the devices can run impeccably. We hope now your Logitech products from the MX Master series start working fine. If you still face any issues, then feel free to contact us through the comments box below.
Also, leave us comments if you have any suggestions or ideas regarding the same. Lastly, if you are satisfied with the article then do subscribe to our Newsletter for reading more installation guides just like this one.