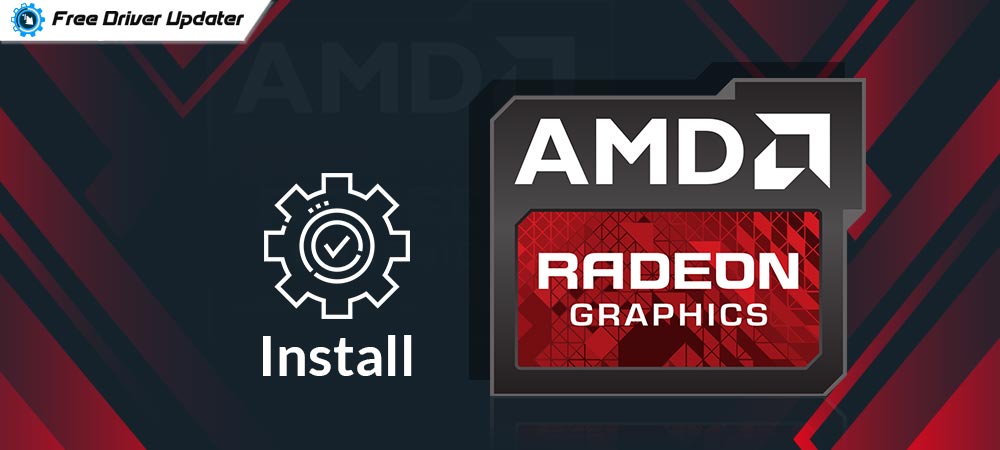 The company Advanced Micro Devices provides a competitive market for graphics, software, and processors. AMD graphics require drivers to pass the set of commands to your device and communicate with them. Many users have reported issues with AMD graphic cards. These issues can be easily addressed and solved by updating your Graphic drivers. The write-up has step-by-step methods to update AMD drivers.
Why do you need to Update AMD Drivers?
Before we learn how to update AMD drivers on Windows 10 or other versions it is necessary to understand Why do you need to update AMD drivers. Here are a few reasons why you should keep your AMD driver up to date:
Updated Graphic drivers are a necessity for gamers to have an uninterrupted gameplay
Updated drivers provide bug fixes
Outdated or Incompatible AMD drivers can lead to shutdowns, display errors, audio errors, etc.
Keeping graphic drivers up to date can improve system performance
Easy access to high-end games.
Although the list can go on these are a few reasons to update your AMD drivers. Refer to the next section of the article to learn different methods to update AMD drivers.
---
How To Update AMD Drivers On Windows 10, 11, or lower versions?
The list of methods below has manual, automatic, and partly manual methods to download and Update AMD drivers on Windows. You can choose any of the following as per your requirements and availability.
#1: Update AMD driver from Official Website
A safe and secure method to download drivers is through the manufacturer's official website. Below are the steps to download and Update AMD drivers from the official website.
Step 1:  Open the AMD support on the official website.
Step 2: On your device find the model number of the AMD graphic card and search for its drivers on the website.

Step 3: Select the compatible driver for your Windows 10 device and download it.
Step 4: Install the downloaded file with the help of simple instructions on the screen.
This method is manual and requires a bit of technical knowledge. So this might seem complicated to new users or users with limited time. Use the next method to download all the driver updates automatically.
Also Read: How to Reinstall Graphics Drivers in Windows 10 [2021 Guide]
---
#2: Download Bit Driver Updater to update AMB drivers on Windows:
If you are a user with not enough time and patience to find the right drivers, use an automatic driver updater software. Bit Driver Updater is among one of the best choices for the same. The tool requires no input from users, it can track your system specifications and find compatible and most recent drivers for your PC.
Some of the additional features of Bit Driver Updater includes:
Schedule updates for outdated drivers
Round the clock customer support
Optimized performance for PC
Restore and Backup of drivers
Go through the steps mentioned below to download the Bit Driver updater, and use it to update AMD Graphics Driver on your Windows 10. 11. Or other lower version devices.
Step 1: Hit the download button to download the .exe file for Bit Driver Updater software.

Step 2: Run the executable file to install the driver updater software. Follow the on-screen steps to install.
Step 3: Launch bit Driver Updater and click on the Scan drivers option to scan your Windows device for outdated drivers.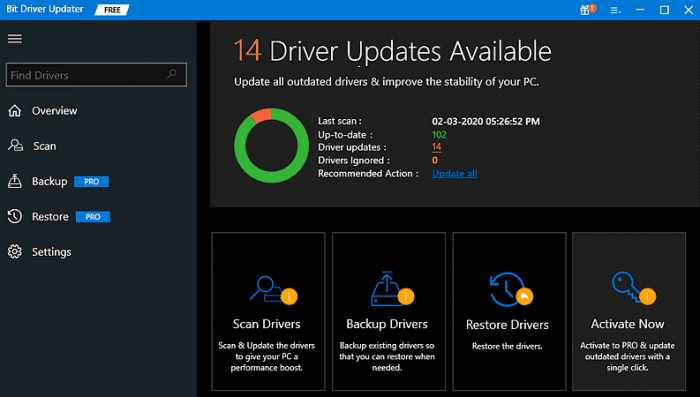 Step 4: In the list of outdated drivers locate AMD Graphic Driver and click on the Update now option to download the updated version.
Note: An Update All option is available for only Pro software users. The Pro version has some additional features and comes with a60 day return policy, which makes it worth a try. It also provides 24*7 customer support to resolve any of the issues that arise.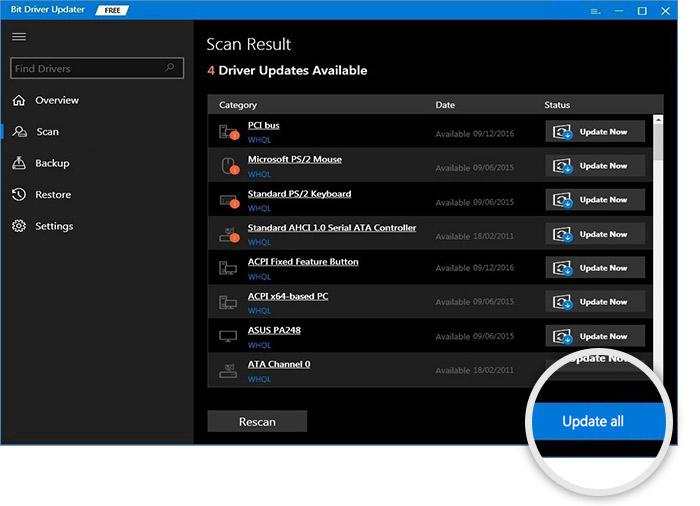 Step 5: Install the updated version of the drivers and Reboot your Windows device.
The reboot will add the updates to your system and you will have updated drivers. This is how simple it is to Update AMD drivers and all the other drivers with the Bit Driver Updater tool. Switch to the upgraded Pro version to use its complete functionalities.
Also Read: AMD High Definition Audio Device Drivers Download for Windows 10, 8, 7
---
#3: Update AMD drivers through Device Manager
A party automated method to update the driver is through Device Manager. Through device manager, you can allow your  Windows device to find updates for your system and download them. Here's how you can update AMD graphics driver on Windows 10 from Device Manager.
Step 1: In the search bar type Device Manager and double-click on it.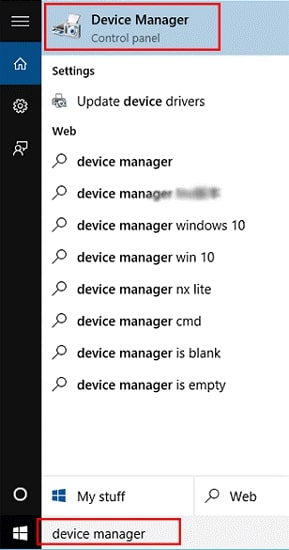 Step 2: Locate Display adapters and click on them to expand the list. Right-click on AMD driver.
Step 3: Select Update Driver, from the list of options.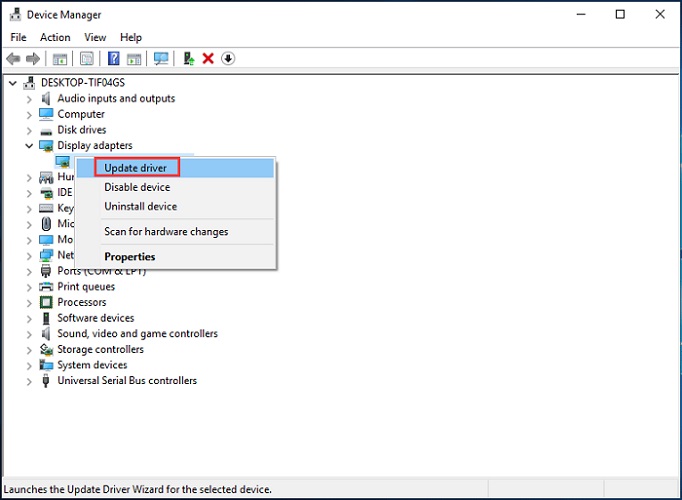 Step 4: In the next window, choose the first option to search for updated AMD drivers automatically. Install the executable file with the help of steps that appear on the screen.
Restart your Windows PC to add the updates. This method to update AMD drivers through Device Manager is partially automatic and can be used to update all other system drivers too.
Also Read: AMD High Definition Audio Device Not Plugged on Windows 10/8/7
---
Conclusion
The above article provides different methods for How to update AMD drivers on Windows 10. While the easiest and most effective way to update drivers is by using Bit Driver Updater software. The tool has so many additional features that can be unleashed when used. That is why we recommend using Bit Driver Updater to automate the driver updation process.
Feel free to write down your queries and feedback in the comments below. Subscribe to our newsletter for more such tech-related content.